Knight Frank has reported that a decline in the value of Sterling has made London more affordable for Far Eastern buyers who want apartments for children studying in the UK or as an investment.

Sky News visited Europe's tallest residential tower in Canary Wharf with a group of Chinese investors who were viewing a range of developments in the capital.

Investor, Ms Zhou said: "At the start we're not looking for something too expensive. Maybe around £400,000 and we'll see how it goes and if it's going well then family, friends and relatives will come to invest more."

Chinese buyers have shown interest in London because of its status as one of the world's most developed and highest value property markets.

The UK's stable society and education system have also been a draw.

In mainland China, authorities have put restrictions on property speculators to dampen the market, while in Hong Kong prices have risen by 70% in less than two years.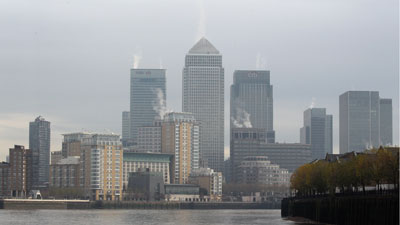 London's Canary Wharf is a popular purchase area for Chinese investors.
Property consultant, Siqi Zhang told Sky News that London offered better value than Beijing, Shanghai and Hong Kong.
"For a normal £400,000 investment you can buy a freehold house in London. But in Beijing you can't even get a central apartment."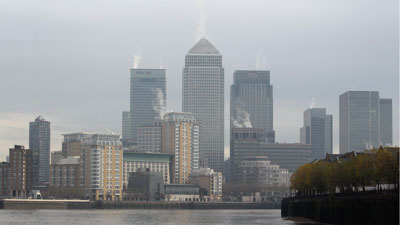 Research by Knight Frank has suggested that Chinese buyers spent £120m on property in the capital over a recent two-month period. Most were active in the £400,000 to £1m end of the market.
The value of Sterling has declined by 25% against a range of other currencies since 2007, and Chinese investors stand to make investment gains on the double if and when the UK economy normalises.
"We're forecasting 30% growth over the next five years in property prices in London," Knight Frank head of residential research Liam Bailey said.

SKY NEWS
Please
contact us
in case of Copyright Infringement of the photo sourced from the internet, we will remove it within 24 hours.