The Egyptian President, Mohamed Mursi arrived in China for the first visit outside the Arab world for high-profile foreign trip on August 28. The president attended a series of events and delivered a speech at the Chinese- Egyptian business forum. The Investment Minister of Egypt made comments on the sidelines of the Chinese-Egyptian business forum in Beijing, which was attended by about 80 Egyptian entrepreneurs and representatives from 200 Chinese enterprises.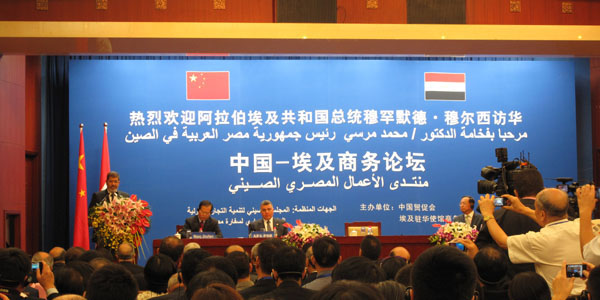 The visit aims to "attract Chinese investment in Egypt," said presidential spokesman Yasser Ali. President Mohamed Morsi stressed that Egypt seeks to have a real partnership with China, urging Chinese investors to pump more money into the Egyptian market and promising at the same time to iron out all obstacles in front of them.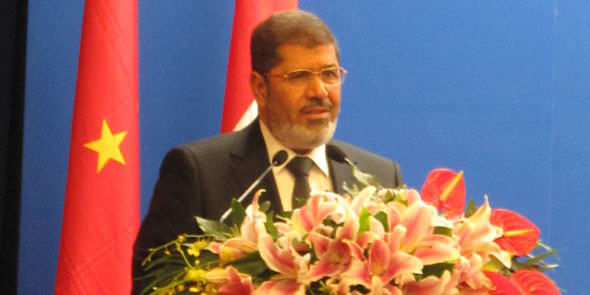 More than 1,100 Chinese enterprises have invested in Egypt. Egypt's business delegation has set out an ambitious target to quadruple Chinese investment, which stands at around $500 million now, within the coming three years.
It is the first time such a huge business mission has come to China from Egypt with such diverse representation covering all the vital economic sectors including infrastructure, construction, tourism, petrochemicals, pharmaceuticals and textiles.
China Business Network
attended Chinese-Egyptian business forum by invitation and had in-depth exchange of views with Egypt representatives.
Related News in Chinese:

中埃举行联合商务论坛 中国在埃及发展空间广阔

Source:Investing in Properties Overseas Beijing Reported
Please
contact us
in case of Copyright Infringement of the photo sourced from the internet, we will remove it within 24 hours.