Chinese Mom Spends $6.5 Mn For Her 2-Year-Old's College Apartment in New York City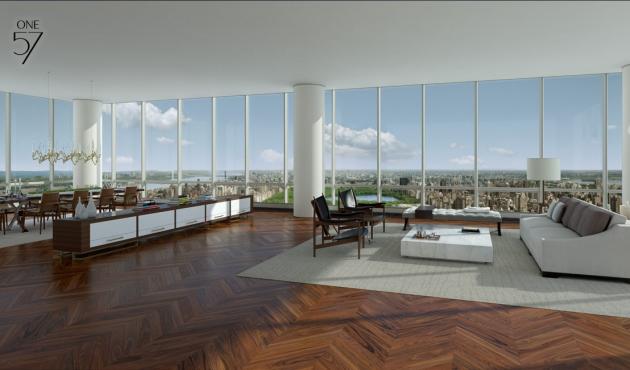 According to a recent report on CCTV, a Chinese mom bought a US$6.5 million apartment at One57, a 90-floor skyscraper overlooking Central Park near Fifth Avenue in Manhattan, for her 2-year-old daughter.
Website Offbeat China noted, "the purchase is said to be a preparation for the little girl's future college life in the Big Apple" because her daughter may go to Columbia, NYU , or maybe even Harvard.

With loads of cash, wealthy Chinese are eager to own properties in some of the most desirable cities in the world. In the US market, Chinese buyers spent about $9 billion in 2012. While foreign buyers only accounted for 2%-3% of the US real estate market, Chinese buyers made up 11 percent of those sales, especially at the higher-end of the market.

"Right now they (Chinese buyers) make up a quarter of my dollar volume, and what's more interesting is that two years ago it was only 15 percent, and before that it was only 5 percent," said the broker who sold the apartment.

Brand name education is another top priority for China's wealthy. So buying properties in a city with top colleges is a no brainer for the Chinese rich.
New York is a charmer with its close proximity to some of the top colleges in the world. Chinese buyers prefer to be near Central Park, but they are not necessarily interested in a park view. They want southern exposure.

With a hot NYC real estate market, the apartment is now valued at US$8.9 million, up 37 percent in less than two years. Apparently, it has turned out to be a stellar investment.

Red Luxury
Please
contact us
in case of Copyright Infringement of the photo sourced from the internet, we will remove it within 24 hours.