China's outbound investment has grown rapidly in recent years, although it still represents only a small proportion of the overall economy. Outbound direct investment rose 20 percent in the first three quarters of this year, the private equity fund A Capital said in a report this month.

The company predicts that Chinese outbound investment will equal inward investment within the next three years.

So if you own a nice little resort in
the Caribbean
that could use a cash injection, perhaps from China, what can you do? For some project managers, the answer lies in investment agencies that can bridge the cultural and linguistic gaps to reach Chinese investors.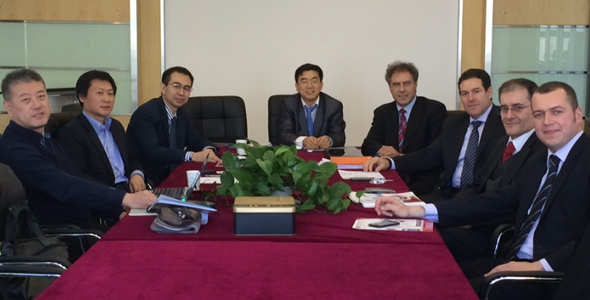 "We're like a matchmaker," Adam Wu, chief operating officer of
China Business Network
, said in an interview with New York Times. People know China has money to invest, but they don't know how to attract it, he said.
With offices in China and London CBN works with clients — mostly investment-seekers party — to find and meet Chinese partners. CBN established an outwards investment portal
http://cn.china-invests.net
on the China Wide Web with English demo home page of
www.china-invests.net
, investors can browse projects ranging from an
airport business part
in Trinidad & Tobago and to number of projects in
Zimbabwe
.
Among his recent projects, Mr. Wu travelled to Idaho in October to check a
cattle farm
for sale on behalf of a Chinese private equity fund, the name of which he declined to disclose.
On the investor side, China Business Network also counts high net worth individuals and private Chinese companies as well as state-owned companies(SOE) throughout China.
Among the key benefits of go-between agencies are connections with decision makers in Chinese business and government that help open doors, people in the industry say.

It is these personal links that make working with a third party useful for some clients.

Constantinos Anthis, general manager of the
Apollo Capital Group
, a Greek property developer, said his company tried emailing and faxing Chinese investors and funds with little success. But in September, Apollo hired China Business Network, which was able to arrange meetings with senior executives at Chinese state-owned companies and private equity funds, Mr. Anthis said.
"They organized everything, including meetings and presentations," said Stavros-Alexandros Efstathiou, Apollo's chief executive. "They brought the right people to the table."

After a recent visit to China, Apollo came away with an agreement with a Chinese private equity firm to invest in a 300,000-square-meter, or 74-acre, property development outside Athens — Apollo Estates — that Apollo says is one of the largest in the country. The Greek company also signed an agreement to create a joint venture with a Chinese company to manage the development of Apollo Estates, and a memorandum of understanding with a Chinese state-owned construction company to build some of the residences. The Chinese companies declined to be identified.

Chinese companies are still considered fairly new players in global markets. Outbound investment began to gain traction only with the establishment of a national "going out" policy in 1999. The government sees this as a way to not only secure resources but also create markets for Chinese companies and gain technical know-how.

Wen Jiabao, the former prime minister, said in his final work report in March 2012 that China is "accelerating the steps it has taken to make outbound investments." He also identified the government's priority sectors for outbound investment for the first time, saying that the government would guide merger and acquisition investments in "energy, raw materials, agriculture, service and infrastructure industries."

Chinese leaders have "officially prioritized Chinese outbound investment over the historical priority of inbound foreign direct investment," the analysts Chet Scheltema, Frank Yang and David Chan wrote last year in a brief for Dezan Shira & Associates, a consulting firm for foreign direct investment.

State-owned companies have led the advance so far, mostly snapping up resource assets around the world in a series of occasionally controversial deals. However, the activity is beginning to become more varied.

It's possible that the client's interest was piqued by the acquisition of America's biggest pork producer, Smithfield Foods, by the Chinese company Shuanghui. The approval of a United States government panel in September sealed the takeover, the biggest ever of an American company by a Chinese company. Chinese investors have this "herd effect," Mr. Wu said. They don't exactly following each other, but they follow the tracks that other people walk through, Mr. Wu said.

However, Mr. Wu says that introducing more exotic locales to Chinese investors can be a hard sell at first. In the Caribbean, while Chinese construction companies are building the 3.4 billion USD Baha Mar resort in the
Bahamas
, Chinese investors are less familiar with destinations such as
Belize
, where China Business Network is promoting several projects.
"They don't know where it is on the map," Mr. Wu said.
Related News in Chinese:
谁为中国投资海外"搭桥牵线"

New York Times
Please
contact us
in case of Copyright Infringement of the photo sourced from the internet, we will remove it within 24 hours.