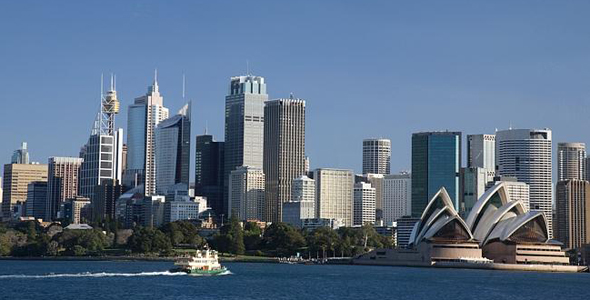 Sydney sites that can support up to 600 apartments are attractive to Chinese developers.
MORE Chinese developers are entering Sydney's real estate market, outbidding locals in their quest to build thousands of apartments.

The Shanghai-based Chiway Holding Group, a large privately owned corporation with a long record in real estate development and commercial property investment, has beep scouring Sydney for sites.

Not to be outdone, China's second-biggest listed developer, Poly Real Estate Group, has also been scouting for large sites in Sydney's suburbs as it looks to escape China's cooling housing market.

"There is fairly strong evidence that the fact you can sell an apartment in Beijing for $700,000 and buy something for considerably less here is no doubt a factor explaining the current boom in apartments in Australia," said prominent social researcher Bob Birell.

The developers are chasing sites that can sustain between 500 and 600 apartments, preferring to buy via off-market deals, rather than competing with seasoned local groups on the open market.

Scott Timbrell, JLL senior negotiator, metropolitan sales and investments NSW, said the developers were looking to on a wave of redevelopments and an under-supply of apartments. They were targeting sites in Sydney's Epping, Hurstville and Campsie with strong Asian-born populations.

While Meriton in March picked up the last major site in Zetland, with a $47.5 million purchase in Epsom Road, a nearby site with approval for more than 600 units is being offered by JLL at more than twice this level and is gaining traction among the new breed of deep-pocketed Chinese investor.

Local groups are also cashing in on the offshore interest.

Greg Shand's private Barana Group is dealing with a party at between $97m and $98m on a Milsons Point office tower that has been promoted as the suburb's last significant harbour side residential development opportunity. CBRE and JLL are the selling agents for the 61 Lavender Street property.

The Goodman Group, which this week revealed it controlled a pipeline of 35,000 unit sites, is also capitalising. It sold a $73m site in North Ryde to China's Country Garden, which is planning three landmark apartment towers.

Other Chinese players include JQZ, which is rolling out 1000 apartments across Sydney's suburbs, and Starryland, which is undertaking a $550m project in Parramatta.

Property investment from China to the rest of the world jumped by 25 per cent to $US2.1 billion ($2.24bn) in the first quarter, compared with the same period in 2013, according to JLL figures. The US and Australian real estate markets attracted most of this capital from China over the quarter - with the US winning $US732m and Australia receiving $US400m.

JLL global capital markets research director David Green-Morgan said: "The residential development investment (by China) is up 80 per cent (from $US600m to $US1.1 billion), with the United Kingdom, Australia and the United States seeing most of the investment."

Business with Wall street Journal
Please
contact us
in case of Copyright Infringement of the photo sourced from the internet, we will remove it within 24 hours.