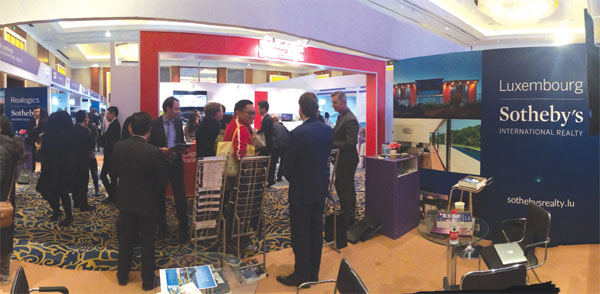 Some Seattle-area homes are being built or remodeled to improve their feng shui, to attract Chinese buyers.
Specialized local brokers who are fluent in Mandarin and understand feng shui are seeing an advantage when working with buyers from China. These are some of the signs of Chinese influence on the local real estate market.
"We are witnessing exponential increases of Asian homebuyer interest in the Pacific Northwest, especially from" the Chinese mainland," saidDean Jones, president and CEO of Realogics Sotheby's International Realty (RSIR) at the 2014 Luxury Properties Showcase (LPS)in Shanghai at the Marriott City Centre, which was held in December, 2014.
The Hurun Report says a majority of millionaires in China want to invest in and plan to eventually live in North America. The Seattle-Bellevue metro area has been a hot destination for Chinese seeking real estate.
Wealthy Chinese homebuyers have flocked to the
United States
, spending $22 billion on property, tops among all foreign purchasers from March 2013 to March 2014, according to the National Association of Realtors.
That was up from $12.8 billion the previous year, when Chinese buyers also took the No 1 spot. The homes had a median purchase price of more than $500,000, which again topped other international clients.
Washington state received a hefty share of attention, ranking second only to California in sales to Chinese buyers.

This year, Chinese visitors are on pace to top the list of international travelers to the Evergreen State.

More than half of the 7,300 international students at the University of Washington in Seattle are from China.

"As an international company, we see international buyers' increasing interests in a different lifestyle here, and most importantly, they can afford it," Jones said.

The hit movie Beijing Meets Seattle (Finding Mr. Right) released in China provided unanticipated exposure throughout Asia and showcased an enviable and exotic lifestyle in Seattle.

Chinese nationals have further discovered that the Seattle metro area is an attractive tourism alternative to other West Coast markets. It has helped that numerous direct flights offered by competing carriers at Hainan AirlinesandDelta Airlinesmeans tickets are typically cheaper.

Sea-Tac Airport is the closest mainland US airport to China and offers direct flights to Hong Kong, Shanghai and Beijing.

The quality of the public schools also is a major factor when Chinese buyers consider a home in the US.

"They feel that paying property tax at 1 percent of assessed home value is a small price for an education provided by the best public school districts, found on the Eastside and on Mercer Island," according to RSIR.

The lack of a state income tax in Washington offers further incentive to invest there over California or Canada, where the combined tax rates (and real estate values) are much higher, and the economies are not as strong.

Most Chinese buyers look for waterfront properties in the Seattle-Bellevue area. "They love the waterfront-living style, but there are few opportunities to live by the lake or sea, especially near large cities in China," Jones said.

During the Asia-Pacific Economic Cooperation meeting in Beijing in November, US President Barack Obama and Chinese President Xi Jinping announced that business and tourist visas would be extended from one year to 10, and student visas would be valid for five years, also up from one year.

"We are downstream from what I believe will be a steady flow of housing demand stemming from China, akin to what we've all seen before in Vancouver, BC, San Francisco and Los Angeles. Now the current is flowing into Seattle, given our proximity, prosperity and propensity for capital appreciation."

China Daily
Please
contact us
in case of Copyright Infringement of the photo sourced from the internet, we will remove it within 24 hours.