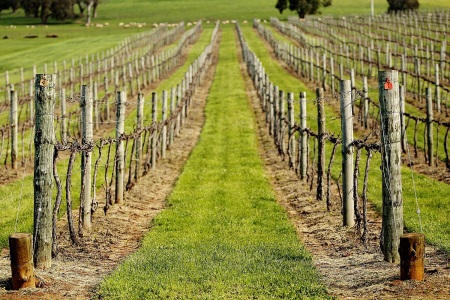 CHINESE investors have been looking at alternative agribusiness opportunities as
Australia
's mining activity slows.
Three separate Chinese investors made $6 million bids to buy the ¬410-hectare Hyde Park Vineyard in the township of Great Western, 225 kilometres west of Melbourne last year.
"Contracts have been exchanged with one Chinese investor and final negotiations are in place," LJ Hooker Glen Waverley's director of business development, Joseph Ngo said.
"While we cannot reveal the name of the buyer, they own hotels in China."
He said the buyer will put its own label on Hyde Park wines and send them to their hotels in China.
All three buyers were attracted to the area's bottling facilities, including Seppelt and Best's. They also aimed to shore up food supply for Chinese consumers.
Chinese property giant Greenland Group said late last year it will diversify into agriculture, including vineyards.
Chinese buyers are active in every major wine region in Australia and around the globe. For example, ¬investors from China have bought about 100 Bordeaux estates since 2010.
The majority of Chinese buyers seeking a working vineyard already have experience importing wine to China and now want to control more of the supply chain.

adf.farmonline.com.au
Please
contact us
in case of Copyright Infringement of the photo sourced from the internet, we will remove it within 24 hours.