Brief:
Ping An Life Insurance (Group) Co of China Ltd has acquired another landmark site in London, after it bought the Lloyds of London building a year and half ago.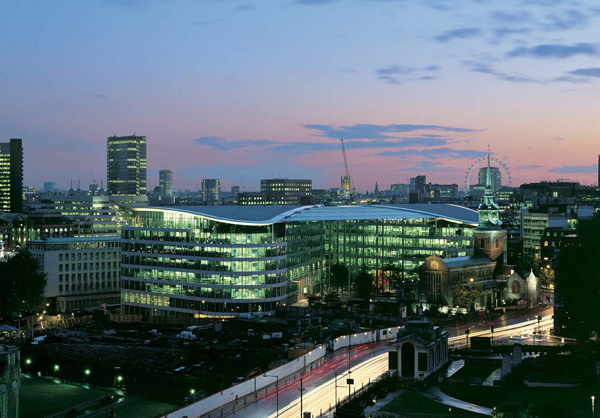 Photo shows the Tower Place in central
The second-largest insurer in China has bought Tower Place in the city of London from Deutsche Asset & Wealth Management's real estate investment business, Gaw Capital Partners, a Hong Kong-based private-equity fund management company said in a statement on Friday.

Deutsche Asset & Wealth Management sold Tower Place on behalf of its open-ended real estate fund Grundbesitz Europa.

Gaw Capital Partners said it provided services, including due diligence, to Ping An. It did not disclose the exact purchase number. But real estate website Propertyeu.info said the deal was worth 327 million pounds ($491 million).

Ping An in July 2013 bought the Lloyds of London building for 260 million pounds ($387 million) from a German fund managed by Commerz Real.

Tower Place is located in the financial section of City of London. Its main tenant is Marsh & McLennan Cos Inc.

According to CBRE's latest report, the level of cross-border investments by Asian investors continued to rise in the first half of 2014, an increase of 40 percent from the prior year with 23 percent of the active capital coming from China, second to Singapore (29 percent) and Hong Kong (25 percent). Outbound real estate investment has become the "new normal" for Chinese enterprises, the global real estate service company said.

China Daily
Please
contact us
in case of Copyright Infringement of the photo sourced from the internet, we will remove it within 24 hours.