Chinese Investors Becomes Major Player on U.S. Real Estate Market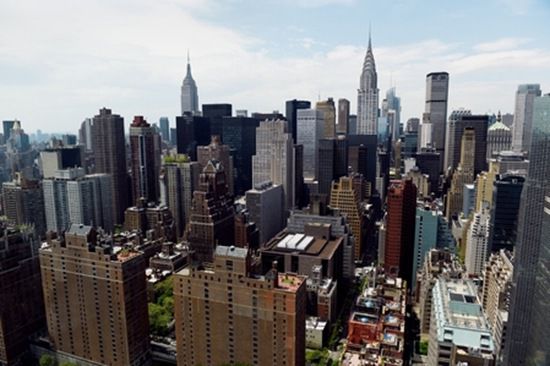 An increasing number of Chinese investors are pouring their dollars into the US,
from houses,
to
commercial properties.
Foreign investors are piling into the US real estate market- and it's not just residential properties that are pulling them in.
Commercial property sales in U.S. cities are booming, and Chinese investors are becoming increasingly major players on the open market.
Brokers at a real estate brokerage in Maryland, have one thing in common: they all specialize in selling property to Chinese investors.
According to John Lin, the real estate brokerage's President and CEO, property in America has a unique selling point, attractive prices, and above all, real estate laws that protect buyers' rights.
"The home price in the U.S. compared to China now, is a lot cheaper. So there is a disparity of the property value, and people feel like, from the Chinese end, that it is very attractive to own a piece of real estate in the United States, because not only you have a property, but you also own the right forever. That is a major difference, in China, you purchase the property, you don't own the land."
From houses, to commercial properties, Chinese investors are pouring their dollars into the US.
According to property records and brokers, over the past couple of years, Chinese nationals have purchased a strip mall near Long Beach, California, a waterfront office building in Staten Island, New York, a Marriott Hotel near Los Angeles International Airport.... among others.
Middle class Chinese nationals have also been investing their dollars in America, spending over $28 billion on American homes through 2014.
Fei Wan is a real estate broker who has bought property himself. He says that he sees a good trend in the U.S real estate market, and explains what Chinese buyers are looking for.
"Community is the most important for the most important for the foreigner investor cause they can find the same language, the same people, they have the same culture, and work together. "
Chinese investors have become the second largest group of foreign nationals- after Canadians- to invest in property in the United States.
And along side this investment comes general economic growth.
"Any time, when there is an injection of money to the local market, that will create jobs, and what's gonna happen is a ripple effect, because you are going to create tax dollars, and other types of professions to service the new employment base.
Families who want to migrate to the U.S can do so if they have money to invest. The State Department awards some 10,000 visas every year, and in order to be a visa, or Green Card recipient, applicants must invest between $500,000- $1 million in a business and create and preserve at least 10 jobs. According to the State Department figures, Chinese nationals accounted for about 85% of visa recipients in 2014.

CRIENGLISH.com
Please
contact us
in case of Copyright Infringement of the photo sourced from the internet, we will remove it within 24 hours.