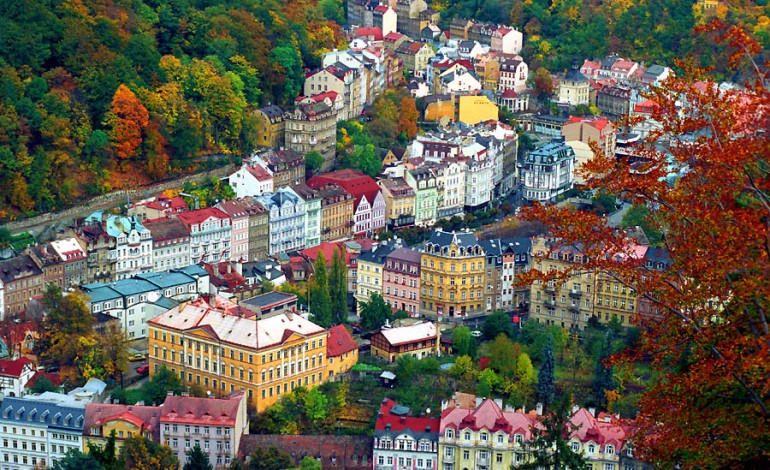 Falling prices and large discrepancies in Karlovy Vary is also helping to attract more overseas property investors, says a Russian overseas property website.
There has traditionally been high demand for real estate in the Czech Republic from Russian buyers as property is still undervalued and less expensive than in neighbouring countries such as Austria and Germany, says Leigh Stewart.
"However, real estate agents now report that demand is currently higher from Ukrainian buyers than Russians and the Czechs are also returning now that prices have fallen (before, it was considered expensive for Czech budgets). At the same time, Chinese interest in large Czech real estate projects has been growing.
"Prices in Karlovy Vary have fallen and pricing is volatile. Owners have not yet adapted to the new pricing situation and it's possible to find two identical apartments in the same building for very different prices — sometimes even double the price next door."
There are cheap options available for apartments with prices of €49,000-€56,000 for 70-80 square metres (about €700/square metre) properties that require renovation, particularly for buy-to-let investors who aim to rent it out. New flats start at €1,300 per square metre and luxury property from €3,000 per square metre.
With the recent fall in the value of the ruble, property in Karlovy Vary is an attractive option. It is hoped that buyers from Ukraine and elsewhere will help prevent further decline of property prices.
The river Tepla, which runs through it, is famous for its naturally warm waters and the town's economy has been focused on tourism and wellness since the 14th century when Emperor Charles IV visited for treatment. Underneath the buildings, there is a vast network of springs (over 300), many of which have been developed into therapeutic spas.
The number of Chinese tourists visiting Karlovy Vary has been rising year-by-year, the Lidové Noviny newspaper reports.
"Chinese buyers have developed a taste for Czech real estate as they expand their real estate investment activity in lesser-known markets in Central Europe. This development could be extremely positive for Karlovy Vary in the near future," says Tranio.
Karlovy Vary hosted a Chinese delegation investigating investment opportunities in July 2015. In November, more Chinese investors were considering investing in the iconic Pupp Hotel. Recently, one investment group recently spent a record €8million on a greenfield spa project in Czech's Moravia region.
"The Czech Republic has some excellent prospects according to experts," Leigh Stewart concludes. "The country's economic growth is one of the strongest in the European Union. Property prices are on the rise but are still low in comparison to Western Europe, which makes it attractive to foreign investors. At the same time, incomes are also increasing, contributing to the attraction of commercial real estate industry."

OPP.Today
Please
contact us
in case of Copyright Infringement of the photo sourced from the internet, we will remove it within 24 hours.