Beijing Developer Targets Chinese Immigrants With US Homes That Come With 'Green Cards'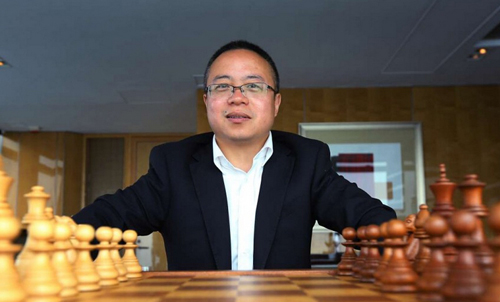 A Beijing property developer is taking a unique approach to going global by selling projects in the US which open the way for Chinese buyers to migrate across the Pacific.
The mid-sized developer, which specialises in green technology residential projects, has a presence in more than 10 cities across mainland China including Beijing, Shanghai and Changsha city in Hunan province, with a total land bank of 4.6 million square metres.
The company has now set its sights on venturing into the US real estate market, in particular projects that could provide an alternative way for Chinese citizens to acquire US permanent residence status.
"Many of our clients in first-tier cities [in China] are upgraders [so] they have very strong immigration demand, while our strategy is to go overseas, so it was quite a natural fit," said Zhang Peng, the president and executive director of the company.
Specifically, what the developer is offering is the EB-5 Immigrant Investor Programme. This visa allows foreign investors to obtain green cards and permanent US residency by investing US$500,000 into a US government designated regional centre.
As part of the overseas expansion trend, a rising number of Chinese developers have eyed opportunities in US immigration, including Shanghai developer Greenland Group and Nanjing-based Landsea Green Properties.
They have also linked their US property projects with EB-5 visas, in destinations ranging from Los Angeles to New York.
Chinese investors became the largest foreign buyers of US homes in 2015, outpacing Canada, according to a report published by a property consultancy and the Asia Society.
Collectively, they have poured US$28.6 billion into the market amid worries over the continued fall in the value of the yuan. Chinese individuals have also dominated EB-5 programme, the study said.
While the property developer from Beijing said the minimum investment amount required for EB-5 investors could differ from place to place, developers themselves need to create the required number of jobs in order to secure visas for investors.
In the longer term, Zhang said the developer hopes to learn US building and management skills, in particular in the retirement property industry, and introduce that expertise to China.

South China Morning Post
Please
contact us
in case of Copyright Infringement of the photo sourced from the internet, we will remove it within 24 hours.