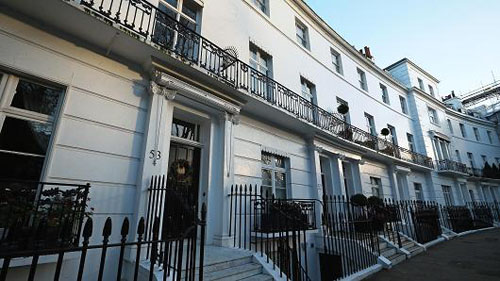 Uncertainty surrounding a looming Brexit vote hasn't spooked mainland buyers, one of the biggest drivers of U.K. home prices, according to one of China's largest international property websites.
Charles Pittar, CEO of the website told on Tuesday that Chinese demand for U.K. real-estate was based on lifestyle factors that were unlikely to change even if the 'leave' vote prevailed this week.
"When we look at Chinese demand into the U.K, one of the key motivation is education."
Around 50 percent of enquiries received for London and 70 percent for Birmhangham were centered around schooling, Pittar said. Indeed, both cities boasted the highest number of universities among Britain's largest metropolitan regions, said a June study from regional think tank Centre of Cities.
"For a lot of our Chinese consumers, this is a long-term game. They are looking to buy an apartment for their kids to go to university so potentially, they are less worried about it [Brexit]."
Pittar was elaborating on the results of a survey conducted by the website from June 2-5 that revealed 56 percent of Chinese participants believed U.K. property demand was increasing—an attitude in sharp contrast to other foreign buyers.

CNBC
Please
contact us
in case of Copyright Infringement of the photo sourced from the internet, we will remove it within 24 hours.