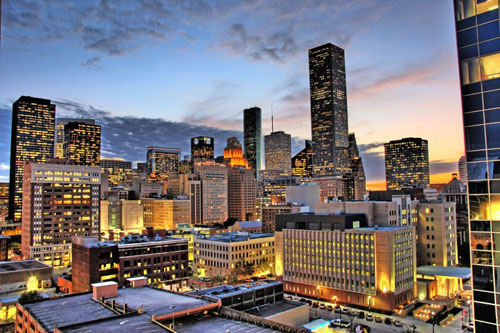 Chinese buyers view Houston, the Texan capital, as a "wonderful place to park their money," Cheri Fama, an agency in Houston told the media. "They're bringing their money out of China looking for good investments and the mix and the diversification of the benefits of being in Houston and in Texas are great."
Affordability is one factor that has captivated Chinese buyers to this side of the North American market. "These foreign investors have their eye on Houston," Tadd Tellepsen of Tellepsen Construction told. "Houston is still relatively affordable from a real estate perspective."
Houston's median home price stands at USD146,600, compared with USD531,600 in New York City. Yet the Texas capital has grown faster than any other American city, according to the US Census Bureau, with 6.5 million living in the metropolitan area.
Texas in general is becoming an alluring place for luxury buyers because of the lack of estate taxes. Wealthy Chinese are also taking advantage of the EB5 visa for investment programme. Houston, in particular, was singled out as an "intense cluster of wealth" by Wealth-X co-founder David Friedman, who sees it as an emerging market for moneyed Chinese consumers.

Asia Property Report
Please
contact us
in case of Copyright Infringement of the photo sourced from the internet, we will remove it within 24 hours.