Overseas Property Investment by Chinese Firms Rises 53 Percent Year-On-Year to $33 Billion in 2016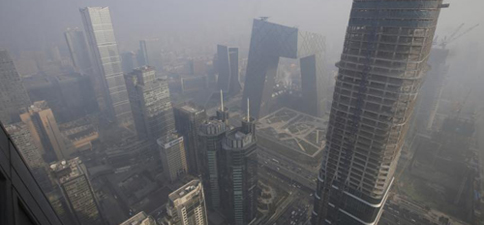 Chinese firms invested $33 billion in overseas properties in 2016, marking a 53 percent rise from the previous year, property services and investment management firm Jones Lang Lasalle (JLL) said on Tuesday.

The strong rise in overseas property investment has alarmed Chinese authorities and they have stepped up measures to stem capital outflows in the face of a weakening currency. The yuan lost around 6.6 percent against the dollar last year and is now at more than eight-year lows.

The State Administration of Foreign Exchange (SAFE) has begun vetting transfers abroad worth $5 million or more and is increasing scrutiny of major outbound deals - even those with prior approval, sources with knowledge of the new rules told Reuters in November.
JLL also said China is taking a more cautious stance to capital outflows, including introducing curbs on overseas investments of more than $10 billion and mergers and acquisitions valued at more than $1 billion if they are not part of a company's core business.
But JLL expected Chinese investors to continue to invest overseas despite some short-term impact on the more high-profile deals.

"Investing overseas is a strategic move for most Chinese investors," Stuart Crow, JLL's head of Asia Pacific Capital Markets, said in a note.

"While there may be some short-term slowdown or delay, we expect few long-term structural changes. The trend of Chinese capital going out for real estate is not stopping. If anything, it is going to gather momentum due to the enormous capital base in China," he said.

China's non-financial outbound investment hit $170.1 billion in 2016, up 44.1 percent from 2015, the commerce ministry said on Monday.

Reuters
Please
contact us
in case of Copyright Infringement of the photo sourced from the internet, we will remove it within 24 hours.