For most families, purchasing a home is the most expensive financial decision they'll make in their lifetime. But what it takes to own your home — and the importance of home ownership varies around the world.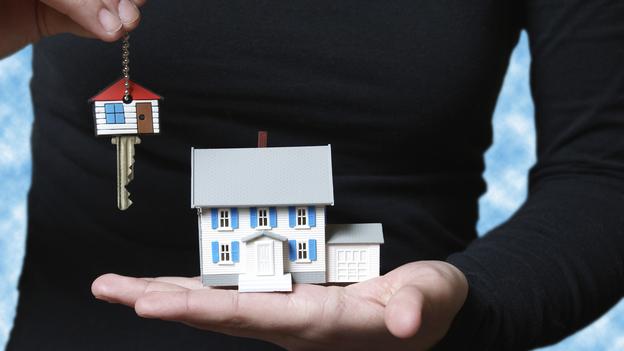 For instance, in Switzerland, only about a third of the people own homes and those who do only make the purchase once they can comfortably afford it. For the Swiss, owning a home isn't nearly as important as having disposable income to travel or dine out. There is little social stigma associated with long-term renting.

Meanwhile, in places like Singapore and the United States, home ownership is widely encouraged and often seen as marker of success.

"In the
US
, we are still telling people that everybody should own a house," said Ken Johnson, faculty director of the Master of Science in International Real Estate program at Florida International University in Miami. "There are clearly different cultural positions towards ownership," he said.
Here is a look at cultural norms and what it takes to purchase a home in four major metropolises

It took Anna Markel Vaysman and her husband two years to find the ideal suburban Chicago home with plenty of space. The couple, who have two-year-old twins and are expecting their third child, bought a five-bedroom home, with a spacious yard. Similar homes in the neighbourhood sell for upwards of $600,000.

Paris, France

Price per square foot: 2,036 euro ($2,600)
Living in Paris is a dream for many, but contending with the short supply of 150-year-old flats for sale can be difficult. Most residents of the cities are prepared to live in small vintage digs. New construction within the city limits is rare, said Bertrand Crissin, director of Paris Attitude, a Paris-based apartment rental company.
Singapore
Price per square foot: 1,792 SGD ($1,400)
When Parag Khanna, 35, relocated with his wife and two young children to Singapore last year, he purchased a 4,000 square foot new construction home, something that would likely never come on the market in New York, where he had lived previously.
Moscow, Russia

Price per square foot: 79,383RUB ($2,400)
Prospective home buyers face plenty of hurdles when it comes to owning some of the world's priciest real estate (compared in price only to London, Tokyo and New York). Even after Russia's 2008 residential real estate bubble burst and home prices declined by at least 30%, Moscow's housing stock is extremely limited. It is also in poor condition and requires major repairs for home-buyers. Title disputes are common.

BBC News
Please
contact us
in case of Copyright Infringement of the photo sourced from the internet, we will remove it within 24 hours.