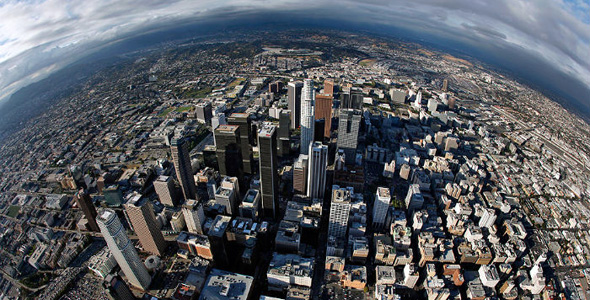 Affluent Chinese investors are focus on the luxury suburbs of California's most populous metropolis.
According to figures from research firm DataQuick areas where prices have raced past their pre-GFC peak include Walnut, Temple City, San Marino, as well as swathes of San Gabriel and East San Gabriel – all renowned for their popularity with cash-flush buyers from the Chinese community.
In Arcadia's 91007 ZIP code, situated around 20 kilometers to the northeast of the Los Angeles downtown area in the San Gabriel Valley, median home sale prices climbed over the $1.32 million threshold last quarter, putting them 30.5 per cent above the area's peak in 2007.
Data from the National Association of Realtors indicates that Chinese citizens now account for 12 per cent of all US homes bought by foreign nationals, rising 5 per cent compared to 2007.
The state of California in turn accounts for over half of all home purchases by Chinese buyers, harboring a strong appeal due to its salubrious weather and relative closeness to mainland Asia, being situated on the opposite side of the Pacific.
While the San Gabriel Valley has been the traditional magnet for Chinese buyers due the long-standing presence of a Mandarin-speaking community in Monterey Park, the geographic scope of investment enthusiasm is rapidly expanding to encompass San Marino, Orange County, and even Las Vegas in the state of Nevada next door.
The wave of Chinese buying in California is unlikely to abate anytime soon. The Shanghai-based Hurun Report has found that over 60 per cent of China's new affluent class have already left or plan to leave the country, with the United States figuring as their top relocation choice.
Members of the property industry have already made haste to cater to the differing needs and preference of this fast-rising client segment. Building company Lennar Corp, for example has developed "home within a home" designs which include discrete, modest-sized apartments within the house itself, in order to better facilitate the multi-generational living arrangements of large Chinese families.
Lennar has also taken the trouble to pander to popular Chinese folk beliefs, making sure that their homes do not infringe any Feng Shui principles. According to Lennar sales representative Michael Lua back doors and staircases are obscured from view for the front door, while sinks and refrigerators in main kitchens are never situated directly opposite ovens or stoves.

Sourceable
Please
contact us
in case of Copyright Infringement of the photo sourced from the internet, we will remove it within 24 hours.