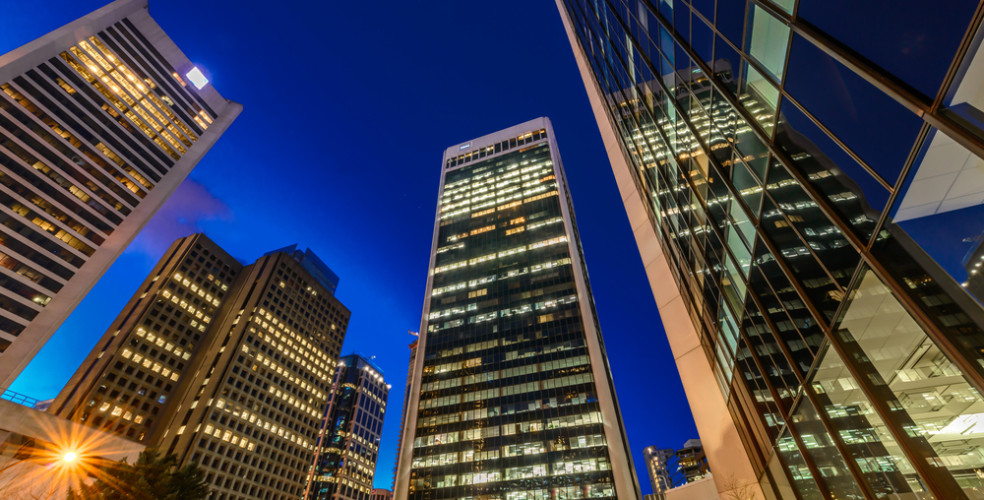 The Financial Post reports that Beijing-based Anbang Insurance Group Co. Ltd. has acquired a majority stake in the Bentall Centre towers in a deal worth more than $1 billion.
The office tower complex, built from 1969 to 1981, was listed for sale last year by majority owner Quebec-based Ivanhoe Cambridge. Under the deal, Great West Life Assurance will retain its minority ownership of the property.
The buildings have some of Vancouver's largest office plates, with a total area of approximately 1.5 million square feet office space. The deal includes One Bentall Centre (86 metres, 22 storeys), Two Bentall Centre (70 metres, 18 storeys), Three Bentall Centre (122 metres, 32 storeys) and Four Bentall Centre (138 metres, 35 storeys).
The newer Bentall Five tower, completed in 2007, is not part of the deal. The 33-storey, 583,000-square-foot office tower was acquired in 2012 by a real estate advisor in German for a sum of $400 million.
Some of Canada's largest banks and Vancouver's most high profile law firms are housed inside the Bentall buildings.
Anbang made international headlines in 2014 when it purchased New York City's historic Waldorf Astoria hotel for US$1.95 billion.
Such deals are likely aided by the Chinese government's recently implemented 'Go Global' policy. It encourages Chinese companies to invest and operate abroad in an effort to diversify the nation's economy by reducing its traditional dependence on domestic production and exports.

Vancity Buzz
Please
contact us
in case of Copyright Infringement of the photo sourced from the internet, we will remove it within 24 hours.