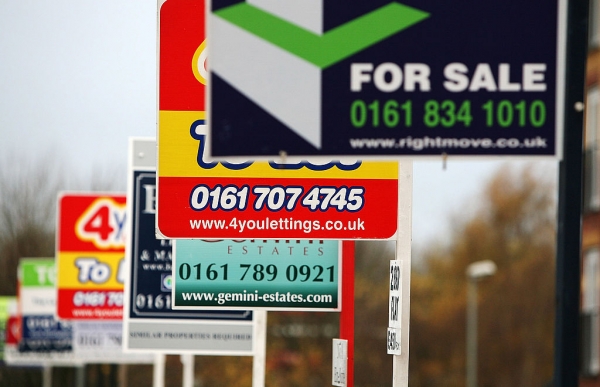 Chinese and Middle East investors are eyeing properties in London not only for their safe
haven
appeal,
but also because
of the transparency, lifestyle and education that the city
Investors from the Middle East and China are currently dominating the London residential real estate market, while investors from Russia are usually renting, according to a report.
Based on the 'Super-Prime London Insight' report , in spite of the economic slowdown in China and all the geopolitically conflicts around the world, London's prime central real estate continues to attract much interest.
Middle Eastern investors are attempting to broaden and diversify their properties, and many see London as an essential market.
UK properties are both a commercially and residentially good sector for investors seeking to broaden their assets and territories, including the United States, Germany and other regions.
A consultancy firm revealed that among London's best residential properties include Kensington and Mayfair, which are considered super-prime developments with an estimated value of more than $14.32 million.
The two locations have experienced some jaw-dropping transactions - with the highest price at $11,460 and $5,730 per square feet in Knights bridge and Mayfair, respectively. So far, these new-build super-prime real estate properties have increased in terms of overall transactions from one-fifth in 2012 to one-third in 2015.
However, Hay stated that investors from Russia still dominate the market; however, most of them are renting and not purchasing territories. "I think [the Russians] are biding their time, waiting to see how things pan out back home," Hay stated, pointing to the country's oil-related economic slowdown, economic sanctions and fall of the ruble.
Hay believes that demand of investors is currently focused only in a handful of property markets. He cited countries like Hong Kong and Singapore where acquisition costs have significantly surged, thus diverting people's interest somewhere else. Other markets are not that strong and investors are anxious of them.
But London is an exception as demand for residential properties continue to increase, even though stamp duty was raises by the end of 2014 and is set to be increased again this April by another three percentage points.

ChinaTopix
Please
contact us
in case of Copyright Infringement of the photo sourced from the internet, we will remove it within 24 hours.