Chinese Buyers Keep Shopping in the U.S.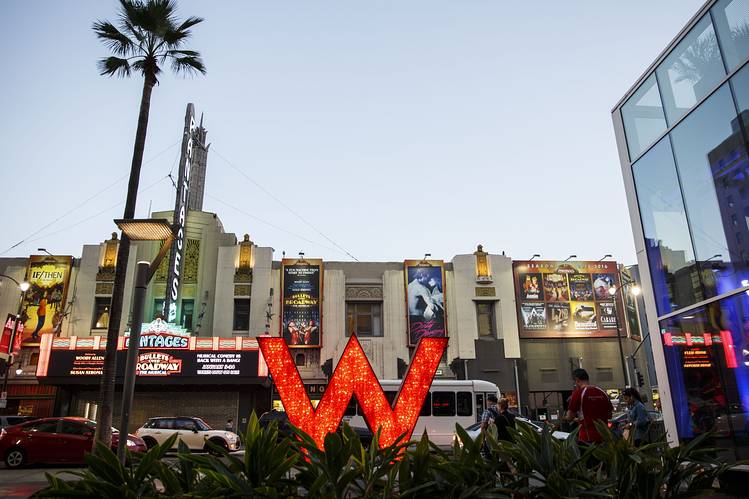 A group led by China's Anbang Insurance Group Co. came in with a $12.8 billion takeover offer for Starwood Hotels & Resorts Worldwide. The buyout offer threatens to upend Starwood's tie-up with Marriott. International Anbang is also near a deal to buy Strategic Hotels & Resorts Inc. from a Blackstone-managed real-estate fund, people familiar with the situation said.
Chinese companies have announced 36 purchases of U.S. companies valued at $39 billion, eclipsing 2015′s full-year record of $17 billion through 114 deals. And 2015 broke the record set in 2014, when Chinese buyers spent $14 billion on U.S. acquisitions. The tally for each year includes transactions where Chinese firms took big stakes in U.S. firms, such as the 5.6% stake that Alibaba Group Holding took in Groupon in February.
Globally outbound Chinese M&A activity is closing in on its full-year high. Chinese companies have spent $102 billion to buy companies outside of its borders, just shy of its full-year record set in 2015 of $106 billion.
The $43 billion acquisition of Swiss pesticide and seed company Syngenta by government-owned China National Chemical Corp. accounts for a large portion of that volume.
Beyond real estate, Chinese companies have aggressively pursued deals for U.S. chip makers. In mid-February, U.S. technology distributor Ingram Microid had agreed to be acquired for about $6 billion by a unit of Chinese conglomerate HNA Group.
Chinese buyers also have sought break up a number of existing deals for U.S. semiconductor companies with offers of their own. Late last year, a group including China Resources Microelectronics Ltd. and Hua Capital Management Co. made an unsolicited bid for Fairchild Semiconductor International, which already had a deal with U.S. chip maker ON Semiconductor. Prior to that deal, the Chinese chip maker Montage Technology Group Ltd. sought to break up Diodes planned purchased of Pericom Semiconductor Corp.
Both Fairchild and Pericom rejected the proposals from the Chinese firms, citing concerns that they would fail to pass muster with U.S. authorities on national-security grounds.
U.S. regulators — specifically the U.S. Committee on Foreign Investment — have pushed back on Chinese purchases. In January, the committee blocked Royal Philips planned $2.8 billion sale of most of its lighting components and automotive-lighting unit to a Chinese investor on national-security grounds.
The aggressive push into the U.S. comes amid slowing growth in China.

Wall Street Journal (blog)
Please
contact us
in case of Copyright Infringement of the photo sourced from the internet, we will remove it within 24 hours.