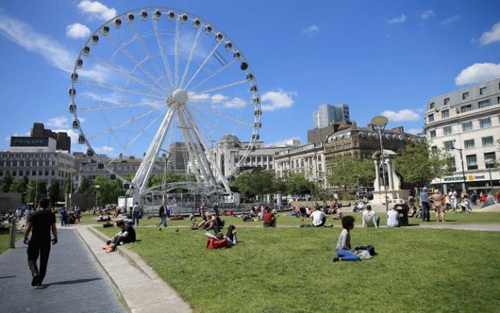 Manchester: heart of the Northern Powerhouse, and
popular with Chinese property investors
Report by a China's international property portal, said the number of Chinese buyer inquiries into UK property in the month after Britain voted to leave the European Union was 40pc higher than average.
Bernie Morris, head of the portal's EMEA division, said: "The data show that the Brexit vote has definitely boosted Chinese buyer interest in UK property. The chief mechanism has been the reduction in the value of Sterling against the dollar and the yuan.
"Now, with politics stabilizing and a competent new government in place, the UK looks like the same old safe haven as ever – but cheaper."
Chinese buyers make up 5pc of owners of residential property in London's West End, and the UK is the most popular place to buy property in Europe for Chinese investors.
London makes up more than half the properties snapped up by Chinese buyers, who also look to Manchester, Birmingham, Cambridge and Oxford.
Chinese buyers are especially keen on flats in northern cities, many of which have high rental yields, because of Government ambitions to create a so-called Northern Powerhouse, and are helping build it too. Beijing Engineering Construction Group is investing £800m in Manchester's Airport City development.
Part of the reason Chinese buyers invest in the UK is for the educational institutions, for which parents buy apartments for their children.
Mr Morris added: "There have been a lot of drags on the property market in recent months. First, it was the elections, then the referendum and now summer. But that is exactly why the weaker pound has come at the right time. It's summer, and the Chinese are coming.
"These are not emotional buyers. They are looking for a bargain, and they have long-term faith in the UK."

Telegraph.co.uk
Please
contact us
in case of Copyright Infringement of the photo sourced from the internet, we will remove it within 24 hours.