Chinese Investors Still Hungry for U.K. Property, Even After Brexit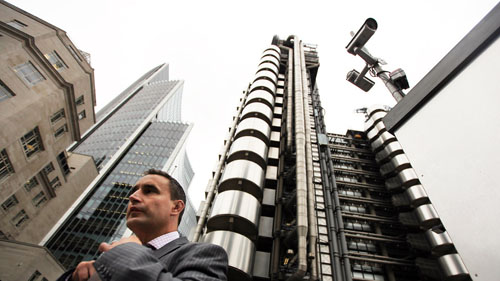 China's Ping An Insurance purchased the Lloyd's of London building in 2013.
Signs show Chinese investors are eager to continue snapping up U.K. residential and commercial properties, with the post-Brexit slide in the pound among the factors enticing buyers.
The vote for the U.K. to leave the European Union has smashed the value of the pound lower against its rivals. And that is encouraging potential purchasers of luxury homes and commercial buildings in London to overlook the uncertainty around Brexit, real-estate professionals have found.
"There have been a lot of drags on the property market in recent months," including the referendum, said Bernie Morris, president of the U.K, Europe and Middle East region for a Chinese online property portal. "But that is exactly why the weaker pound has come at the right time. It's summer, and the Chinese are coming."
Property inquiries by potential Chinese buyers in the weeks right after the June 23 referendum were about 30% to 40% higher than the 2016 average, according to Morris.
But they are not "emotional buyers," he noted in his emailed comments. "They are looking for a bargain, and they have long-term faith in the U.K."
The well-regarded educational system, London's position as a leading global financial center and a perceived higher level of safety compared with other EU countries is what attracts Chinese investors to the U.K., said David Wei, London-based managing director of an overseas investment firm.
"I've seen recent data showing a 10% increase in Chinese people traveling, and lots of them come to buy property," said Wei during an interview.
"A few companies dealing with [property investment] from China in the U.K. have become really busy, and they've had to hire more people," he added.
Wei recently spoke about Chinese investment in the U.K. in the House of Lords, or the second chamber of the U.K.'s Parliament, reflecting the importance of the housing market to Britain's economy, as well as the role played in it by overseas buyers.
"Now that the U.K. is leaving the EU, obviously that's a huge loss. But [we think] it will bring a stronger relationship between the U.K. and China," he said, noting that the U.K.'s new Treasury chief, Philip Hammond, visited China in the wake of the referendum. Hammond was sounding out the prospect of a new free-trade deal with the world's second-largest economy.
"The Chinese government has invited young leaders from the U.K. to talk about future business," said Wei. "So I can see the two governments working hard to make this relationship better."

MarketWatch
Please
contact us
in case of Copyright Infringement of the photo sourced from the internet, we will remove it within 24 hours.