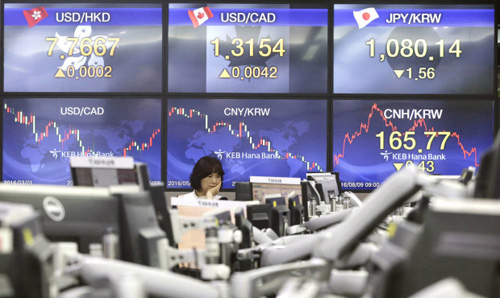 Chinese investors are looking at Seattle more and more as a place

to pump money into as their economy struggles.
By now you've seen homes for sale that have ended up selling for at least 20 percent more than their asking price in the Seattle area. But who or what is causing this?

Well, according to Katherine Jinyi Li of Seattle Globalist, at least some of the factors playing into homes selling for way over the asking price has to do with Chinese nationals willing to pay more.

Li writes that despite a crackdown on foreign currency outflow, Chinese are desperate to get their money out of a faltering economy, so they send their college-age children with plenty of cash to Seattle to start investing in things that can eventually be re-sold — and, of course, get an education that they may not be able to get in their home. A Chinese broker told Li that her team "processes anywhere from three to eight transactions a week," Li writes.

Seattle, Li told Seattle's Morning News, is the No. 1 spot in the US right now for Chinese investment, beating out New York and Los Angeles.

That No. 1 spot was held by Vancouver, Canada. However, as we pointed out recently, less and less Chinese are investing in the area. One big reason for that has to do with a 15 percent offshore tax that is added to property tax fees on real estate being purchased by foreign buyers.

Though the Canadian government said in August it was too soon to conclude how the market would respond to the tax, sales of single-family homes have steadily declined and prices of luxury homes have been getting slashed.

That is a drastic difference to Seattle's home prices. While the rate of price increases has slowed to about half of what it was earlier this year, The Seattle Times reports home costs are still growing faster than they normally would. The "typical" house now costs about $630,000. That is an increase of 10.3 percent from a year ago.

People upset over the increasing difficulty in finding a home shouldn't point fingers at Chinese investors, however. Li was told by the agent that it's the tech boom, more than Chinese investors and their college students, that are to blame for the costly homes.

MyNorthwest.com
Please
contact us
in case of Copyright Infringement of the photo sourced from the internet, we will remove it within 24 hours.