Brief:
According to a new report, New Zealand house prices at the fastest rate of any country in the world is being tipped to draw more international investors here.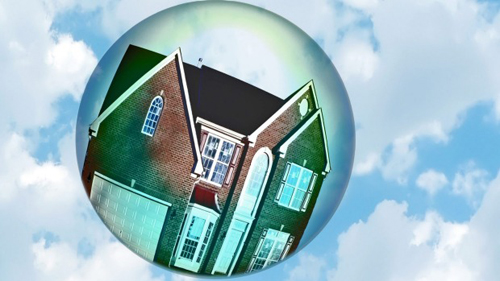 Economist Shamubeel Eaqub says New Zealand is in a house price bubble.
A new report showing New Zealand house prices rising at the fastest rate of any country in the world is being tipped to draw more international investors here.
The report from a property website showed New Zealand's annual rate of house price inflation, at 10.43 per cent, was ahead of Romania at 10.1 per cent, Germany and 9.89 per cent and Canada at 8.4 per cent.
The United Kingdom reported growth of 4.38 per cent and the United States 3.99 per cent.
Economist Shaumbeel Eaqub was not surprised by the report. He said New Zealand was in a "ridiculous" housing bubble.
The report is designed to give Chinese buyers research to back up their international investment decisions.

It said while Europe, North America and New Zealand were cresting on a strong rally, markets in the Middle East and throughout most of Asia had slowed.

Russia's prices are down 12.46 per cent on the year before and Egypt is down more than 11 per cent.
The property website said Chinese buyers were now more adventurous and looking further afield for their real estate investments.

It said the report showing places where prices were cooling might help investors identify good buying.

But ASB chief economist Nick Tuffley said it was more likely they would be drawn to the hotter markets.

He said the fact New Zealand was leading the world in terms of house price growth would entice more Chinese investors here.

"The longer house prices go up, the more that people get on the same bandwagon. Strong growth is going to appeal rather than put people off. That's what we see happening in these instances more broadly and in New Zealand as well. When house price growth gathers momentum people think the only way is up because they extrapolate out the recent trends."

But he said he expected to see growth rates slow by the end of next year. The loan-to-value restrictions recently imposed on investors would take some heat out of the market and there was more supply coming on in places such as Tauranga, Hamilton, Wellington and Queenstown, which had taken off recently.

Taranaki Daily News
Please
contact us
in case of Copyright Infringement of the photo sourced from the internet, we will remove it within 24 hours.