China Life Leads US$2 Billion Acquisition of Starwood Hotel Stake in Record Year for Real Estate Investment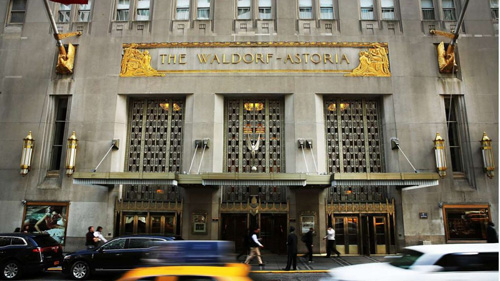 Chinese investors are diversifying their overseas assets as the price
of trophy assets, like New York's Waldorf Astoria hotel, escalates.
China Life Insurance Co has led the acquisition of a US$2 billion stake in American hotels owned by Starwood Capital Group as mainland Chinese capital pours into overseas real estate at an accelerating pace.

Under the deal China Life, the country's biggest life insurance company, and a group of sovereign wealth funds, will acquire a portfolio of 280 limited-service hotels in 40 US states, according to a Starwood statement on Tuesday.

"With this select-service hotel portfolio, China Life has an efficient vehicle for investing in the United States economy," Barry Sternlicht, chairman and chief executive officer of Starwood Capital, said in the statement. "We look forward to working with China Life on additional opportunities across a wide range of real estate asset classes in the years to come."

Starwood Capital created Starwood Hotels and Resorts in the 1990s, but sold its investment in the group in 2000. Anbang Insurance had made a US$14 billion bid to acquire Starwood Hotels, but the deal ended up being clinched by hotel chain Marriott International.

China Life's acquisition is part of the record-high movement of Chinese funds into real estate assets in places such as the US and UK, a trend that will continue in the near future according to partners at international law firm Paul Hastings. The first five months of 2016 saw US$17 billion in Chinese outbound real estate investment, the law firm said.

Paul Hastings worked with China Life in May for its US$1.65 billion acquisition of 1285 Avenue of the Americas in New York, the highest value office building transaction in New York City this year. Hastings was also "involved" with the Starwood Capital deal, the law firm said.

David Blumenfeld, a partner with Paul Hasting's Asia real estate practise, said Chinese investments in the US are "on an upward trend" as institutional investors continue to buy Grade A institutional assets and Chinese developers continue to expand their international footprint.

"Last year was a pretty good year too, but this year is better," he said at a media roundtable on Wednesday.
The China Life acquisition is one of the few Chinese investments in the US that doesn't represent a core or "trophy" asset – such as Anbang's US$1.95 billion purchase of New York's Waldorf Astoria last year – in major American cities, according to Rick Kirkbride, a partner at Paul Hastings.

Chinese investors will move to diversify their overseas assets as the price of trophy assets escalates and will move out from gateway cities such as New York City and Los Angeles to tertiary markets, along the lines of Starwood Capital's limited-service hotel portfolio, Kirkbride said.

"These [Starwood Capital hotels] are not trophy assets, but they're good, solid long-term investments that have a limited number of investors who are after them," he said. "They generate solid, steady cash."

Kirkbride said Chinese companies such as Anbang, state-owned developer Greenland, China Oceanwide Holdings and the Dalian Wanda Group have all been "making very, very big bets," in the past two years in US investments. "They truly have now boots on the ground," he said.

But the Chinese government has "mixed feelings" about outbound investments, said Paul Hastings Asia real estate partner Paul Guan, as China wants global economies to continue growing but is implementing greater controls on money flowing out of the country as the renminbi depreciates.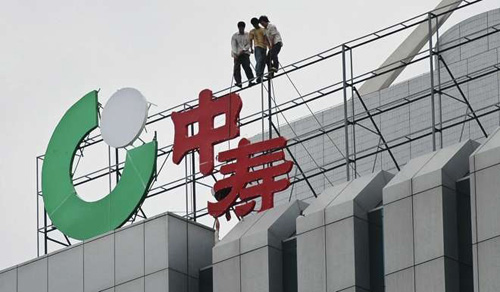 China Life's acquisition is part of the record-high movement of
Chinese funds
into real estate assets in places such as the US and UK.
"If they allow a lot of companies [to go] abroad it will cost a lot of [the Chinese government's] foreign exchange reserve," he said. "They are trying to control the outflow of renminbi."

While Chinese investors want to pay for their overseas investments with mainland bank capital, the difficulties in currency conversion have pushed them to often rely on domestic financing from the US, according to Philip N. Feder, a Los-Angeles based partner at Paul Hastings.

Paul Hasting partners downplayed the investment impact of the volatile US presidential election cycle, but partner and New York-based global real estate chair Eric Landau told the Post he has seen "some fallout" in the UK with fewer investors looking to invest there after the Brexit vote.

"The uncertainty between the Republican and Democratic nominees for president is far less than the potential uncertainty that is going to happen with London, with the upcoming Brexit breakup and the devaluation of the pound and the euro versus the dollar," Landau said.

In addition to global economic uncertainties, evolving regulations from the Committee on Foreign Investment in the United States (CFIUS), a government inter-agency that reviews transactions by non-American citizens, have raised concerns about hurdles Chinese companies will face in investing within the US.

But Landau said these regulations are a "non-issue," saying the US remains an "attractive haven for both stability and as well as growth and investment opportunities".

Chinese investors are attractive to US property owners too, he said, since they have a longer investment horizon than American investors do.

South China Morning Post
Please
contact us
in case of Copyright Infringement of the photo sourced from the internet, we will remove it within 24 hours.